Remote, virtual and hybrid trials utilizing mobile phlebotomy for in-home specimen collections can safely engage the right participants, wherever they are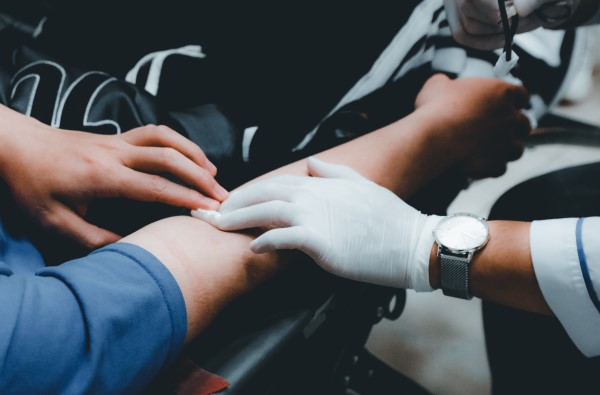 Clinical trials have always faced challenges when it comes to recruiting and retaining the right participants, with the travel time and stress related to on-site clinic visits often cited as major obstacles.
The Center for Information and Study on Clinical Research Participation found that 60% of participants cited "geography and the distance to the clinical site" as their main barrier to trial participation. And of participants who enrolled but dropped out of a study early, 38% said site visits were stressful.
These strains have only been exacerbated by the COVID-19 pandemic.
With prospective participants being reluctant or altogether unable to schedule visits at physical locations, the decentralized clinical trial has come to prominence. By utilizing mobile specimen collections in the comfort of the participant's own home, the decentralized clinical trial offers greater safety, flexibility, and convenience. 
Decentralized clinical trials improve recruitment and retention
While the pandemic accelerated the adoption of decentralized clinical trials, the demand for more patient-centric models has been growing for years. By making it easier to participate, the decentralized trial model has been shown to improve recruitment and reduce drop-out rates.
A decentralized model has been shown to recruit 3 times as many patients as a traditional model, representing a more diverse population from both urban and rural areas. Research also found trial retention rates of 89% for a decentralized model, compared with only 60% for a traditional model.
Obtaining accurate data without sacrificing participant convenience
The majority of new trials are incorporating decentralized elements from the start. These range from fully remote or virtual, where patients never have to set foot in a clinical site, to a hybrid approach where traditional site visits are supplemented with some virtual or at-home elements.
The decentralized trial doesn't eliminate the need for highly qualified healthcare professionals. Depending on the trial's protocol, in-home visits may require:
Blood draws
Biological sampling
Clinical assessments
Participant education
Data collection, administration of questionnaires
Collaboration offers scalability to drive adoption and expertise to deliver impact
The industry may recognize the benefits of decentralized trials, but adopting this model can be challenging for many organizations. Collaboration offers trial sponsors and Contract Research Organizations (CRO) the opportunity to accelerate their adoption of patient-focused research practices.
To provide for patient safety while delivering fast and accurate insights, trial sponsors and CROs should only delegate trial responsibilities to trained and experienced mobile healthcare providers.
The Clinical Trials Transformation Initiative (CTTI), a public-private partnership cofounded by Duke University and the US Food and Drug Administration, has developed a series of recommendations for trial sponsors and CROs to promote quality mobile HCPs in decentralized clinical trials.
The CTTI recommends consulting or partnering with a vendor that is experienced in conducting mobile clinical trial activities because different skill sets are required for practitioners conducting clinical research versus clinical care.
Mobile HCPs should have credentials, qualifications, and experience to conduct clinical trial activities delegated under the applicable protocol and allowed by state law, including:
Good clinical practice training
Training on trial-specific requirements
Human subject protections
Data protection
Clinical trial billing
National coverage with experienced mobile phlebotomists
No two clinical trials have the same requirements, and there isn't a one-size-fits all approach to adopting the decentralized model. When it comes to mobile specimen collections, trial sponsors and CROs need flexibility to meet their patient population's unique needs and geographic distribution.
ExamOne helps drive clinical trial and academic study participation with patient-centric specimen collections, flexible inventory and supply management, and comprehensive participant scheduling methods.
Our network of 6,000 mobile phlebotomists gives studies nationwide reach and support better participation.
Are you ready to see how mobile specimen collection can benefit your clinical trial? Learn more at ExamOne.com/Clinical-Research.
The post Decentralized clinical trials bring research to the participant appeared first on ExamOne Blog.
Original source: http://feedproxy.google.com/~r/examone/TEUq/~3/aqPTQ2UsNCY/