May is Hepatitis Awareness Month and an appropriate time to raise awareness about viral hepatitis, an inflammation of the liver that can become chronic and lead to death.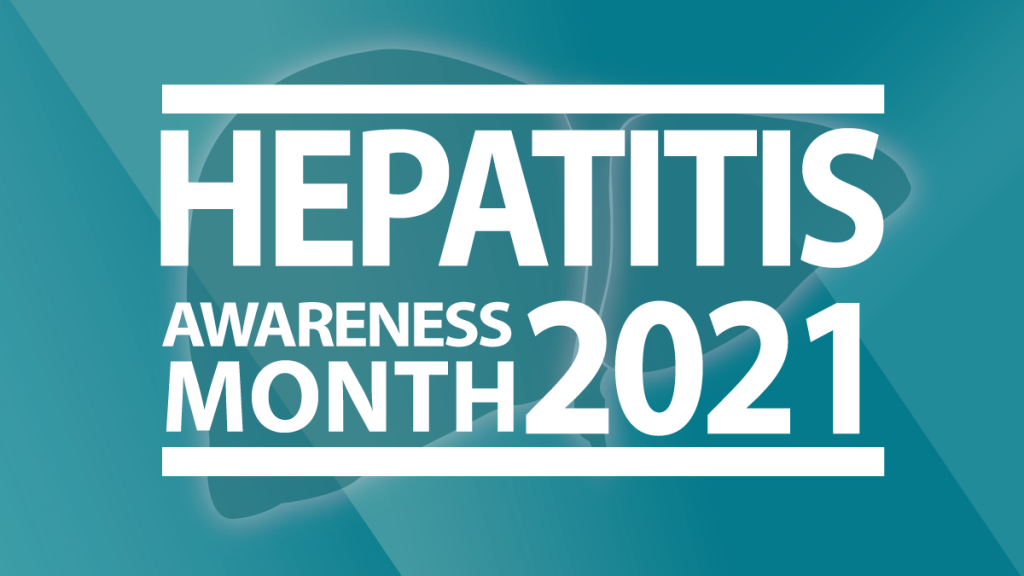 About 2.4 million people in the United States are living with hepatitis C (HCV), and 862,000 have hepatitis B, according to estimates from the Centers for Disease Control and Prevention (CDC). The actual number for HCV may be as high as 4.7 million or as low as 2.5 million. Hepatitis C is increasing dramatically in the United States, particularly among younger adults, and 4 in 10 people don't even know they have it.
Who is at risk for hepatitis C?
Although previous clinical guidelines focused on Baby Boomers as a high-risk group, the latest data show dramatic increases in hepatitis C virus infection among younger people. The CDC reports that rates of acute hepatitis C among people of reproductive age are increasing and new cases are 4 times higher as they were 10 years ago. Fortunately, recent guidelines issued in 2020 recommend universal screening in all adults and all pregnant women during every pregnancy to detect more infections, begin treatment sooner, and help improve outcomes.
Hepatitis C testing for life insurance
According to the CDC, approximately 51% of persons living with Hepatitis C infection do not know they have the virus and approximately 70% of adults with acute HCV infection develop chronic HCV infection. If untreated, 1 in 4 of these individuals will die prematurely from HCV-associated complications. With many age ranges impacted by HCV, it is important for life insurers to consider hepatitis screening for applicants of all ages. ExamOne offers a screening for the antibody of viral liver disease. The presence of the antibody indicates the presence of either a current or past hepatitis C infection. Learn more about ExamOne's hepatitis C screening for life insurance companies.
COVID-19's impact on testing and treatment of hepatitis C
A new study by Quest Diagnostics in collaboration with the CDC reveals decreases in HCV testing and treatment early in the pandemic. The study is the first large-scale study by Quest Diagnostics to analyze patterns in hepatitis C virus antibody screening and RNA diagnostic testing along with prescription treatments, providing insights into the interplay of laboratory testing and therapy.
The study underscores that people living with undiagnosed hepatitis C could develop more advanced disease prior to eventually confirming their infection status, including cirrhosis and liver cancers, leading to higher rates of morbidity and death. Further, people living with undiagnosed HCV infections may continue to unknowingly transmit the virus to others. According to CDC, people with chronic hepatitis C can often have no symptoms and don't feel sick. When symptoms appear, they often are a sign of advanced liver disease.
The full study was published in American Journal of Preventative Medicine and can be found here.
Determine risk and raise awareness of hepatitis C
The good news is Hepatitis Awareness Month brings important attention to the gaps in care, helps more people become aware of their risk and screening options, and is an appropriate time for insurers to evaluate their HCV life insurance testing requirements. ExamOne's Strategic Account Representatives can help life insurance clients evaluate options for hepatitis C testing for individuals applying for life insurance. Working together with the healthcare industry, we can contribute to attaining the World Health Organization's goal of eliminating viral hepatitis as a public health problem by 2030.
The post The value of hepatitis C (HCV) screenings for adults appeared first on ExamOne Blog.
Original source: http://feedproxy.google.com/~r/examone/TEUq/~3/Gactgq-Dggw/