This post, weekend open thread – June 12-13, 2021 , was originally published by Alison Green on Ask a Manager.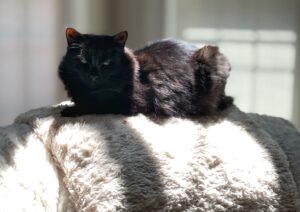 This comment section is open for any non-work-related discussion you'd like to have with other readers, by popular demand.
Here are the rules for the weekend posts.
Book recommendation of the week: Last Summer at the Golden Hotel, by Elyssa Friedland. As two families who own a historic Catskills resort gather to decide whether to sell it, family drama, dysfunction, and secrets emerge. It's funny and includes a lot of enjoyable old-timey Catskills nostalgia. (The author's The Floating Feldmans is also good.)
* I make a commission if you use that Amazon link.
You may also like:
all of my 2019 and 2020 book recommendations
all of my 2017 and 2018 book recommendations
all of my 2015 and 2016 book recommendations
Original source:
https://www.askamanager.org/2021/06/weekend-open-thread-june-12-13-2021.html